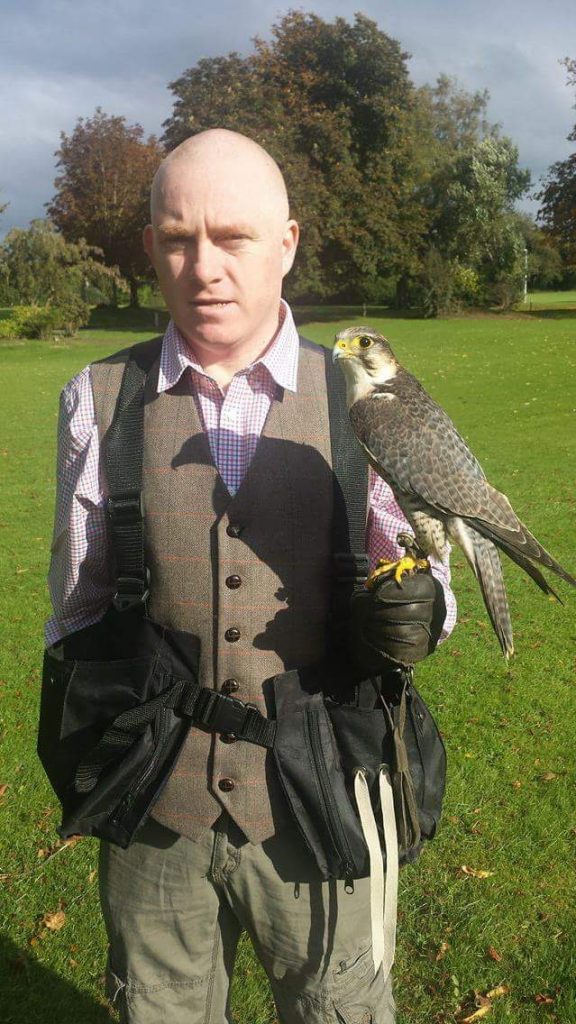 We are a family run falconry business set up in the Wicklow area. We have over 8 years experience in keeping and training birds of prey. Our ethos is to educate, let people get up close and personal with these fantastic raptors and see them fly in a safe controlled environment.
We are fully licensed and insured for all events.
A copy of insurance is available on request.
Schools & Educational Events
We have done displays for scout groups, Glenroe Farm, Wicklow Sailfest, Newtownmountkennedy Street Feast, Hollywood Fair and local schools to name but a few.
Falconry has become increasingly popular in recent times and we have a large collection of owls big and small, as well as Hawks and Falcons.
All events that we have attended thus far have been a great success and a massive hit with the young and old alike. As well as big displays we have also taken on quite a few small, private bookings for birthdays, homecomings etc. We have already been re booked for some of the big shows for next year, such was the success we have had to date. Our barn owl Lucy has also spent a lot of time filming with the big hit TV show The Vikings, with all our owls and hawks available for photoshoots and filming.
Hawk walks have become increasingly popular with guests in Hotels and Country Houses. The Glenview Hotel here in Co. Wicklow is a good example of where Falconry and hawk walks have become a big attraction.
Owl Encounter
We have many owls ranging from the large Snowy Owl which is one of the largest owls in the world, to our Little Spotted Owl which is one of the smallest. There will be some flying of the owls, but it is more an opportunity to get up close with the owls and take plenty of photographs. Owl encounters can cater for small and large groups alike.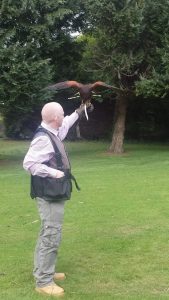 Flying Display
A flying display is generally for larger groups and aimed at corporate events. Here we fly falcons, hawks and some of our owls in a safe and controlled environment. Also again there will be many photograph opportunities.
Static Display
We can put on a static iWe display for any event, big or small. We place all the birds out on their perches and again as with all our activities there will be plenty of photograph opportunities.
If you want a free quote or just need further information you can contact Wayne Hamilton direct at 085 1606657 or email us at info@eastcoastfalconry.ie.